HA!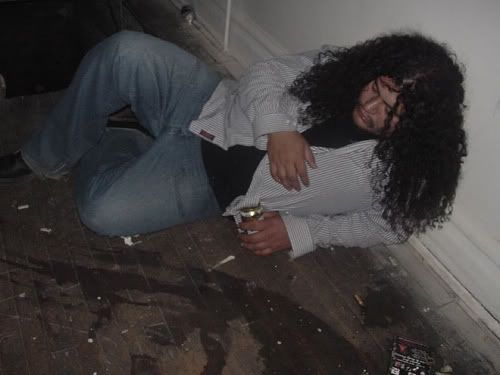 New York based DJ,
MIKE DEXTRO
went on a rant, a few times about this Chicago warehouse party he played. About how the floor was in danger of caving-in:) He spun indie-techno.
sweaty pix: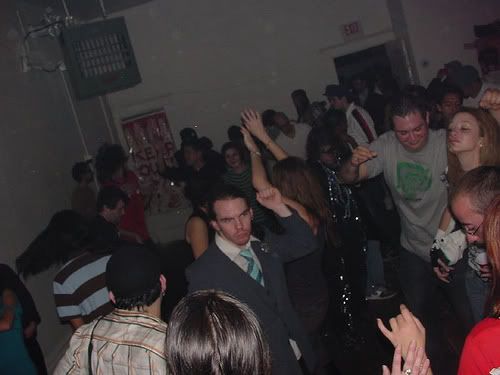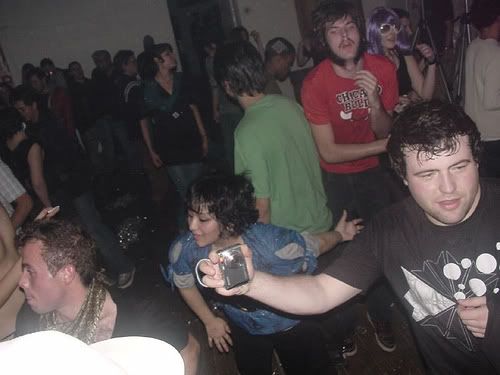 Mike Dextro, far right.
ask mike for his track "The Agony" it's nice and melodic, and buzzy.
:)-r KG!