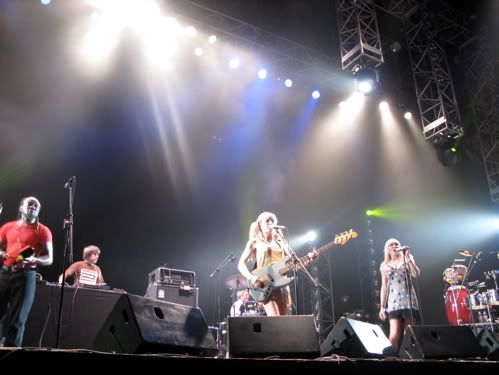 Playing in Japan in the band, Tom Tom Club in Tokyo and Osaka (took my shirt off.) ha. I love feudal Japan. I love modern, urban Japan(clean streets with anime-ish,earthquake-proof skyscrapers.) I feel like like my life is complete and can be content with dying now. Our interpreter, the lovely Ayumi took care of us and so did the stage techs. they swarm the stage like bees making everything ideal. There were also autograph sessions which I couldn't believe. The fans were using their best english possible and we were so happy to do it. Tokyo. Shibuya, Harajuku, Shinjuku. J-pop. all types of food. soba noodles. chewing gum that makes your nose burn. bean flavored snacks. Osaka. Kyoto. Temple of a Thousand Budda's. green tea ice-cream with NO sugar in it, just tea. HEATED TOILET SEATS. There was even a small TREMOR... of the EARTH. no, really, it's true. here's the pix. quite a few of these were taken by my friend, Ray Palagy.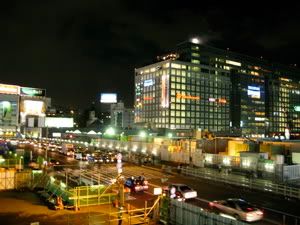 Anime City
Neon Shinjuku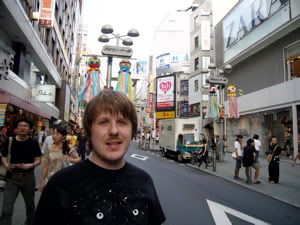 Tha Streetz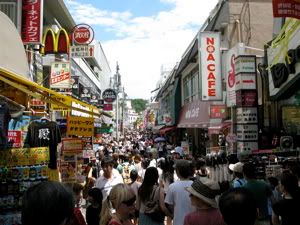 Harajuku
Harajuku/Shibuya fashion girl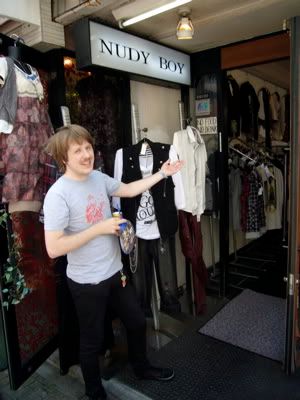 NUDY BOY! Harajuku shop for men's accessories.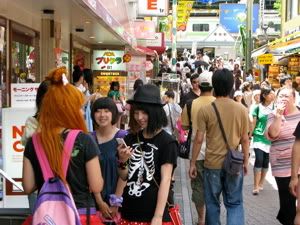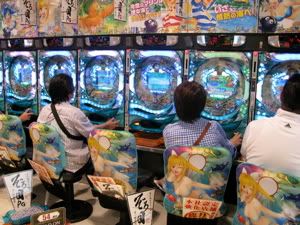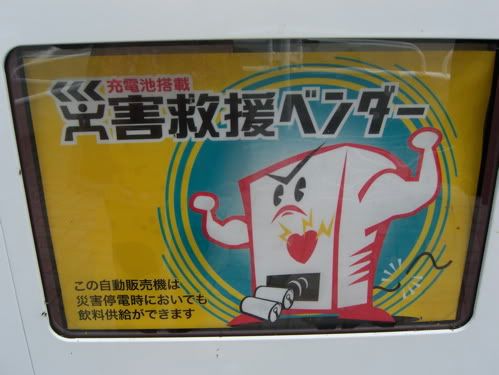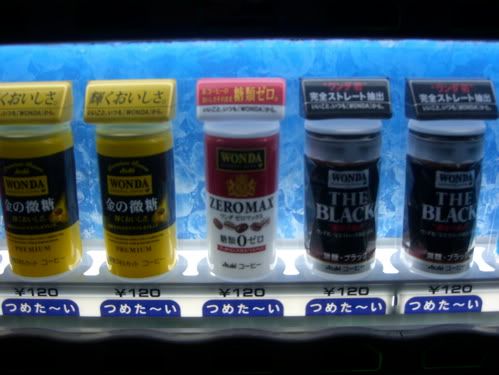 I am a coffee snob (2 morning mug-fulls of esspresso) and these coffee cans were completely strong:) I drink Peets and Gimme.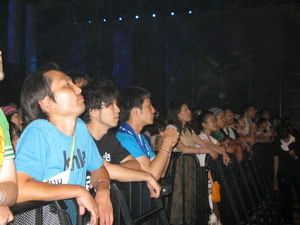 the crowd was right into the groove.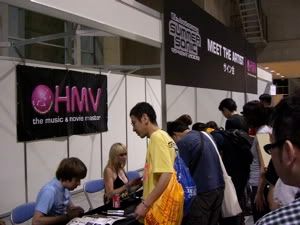 autographs? RAD.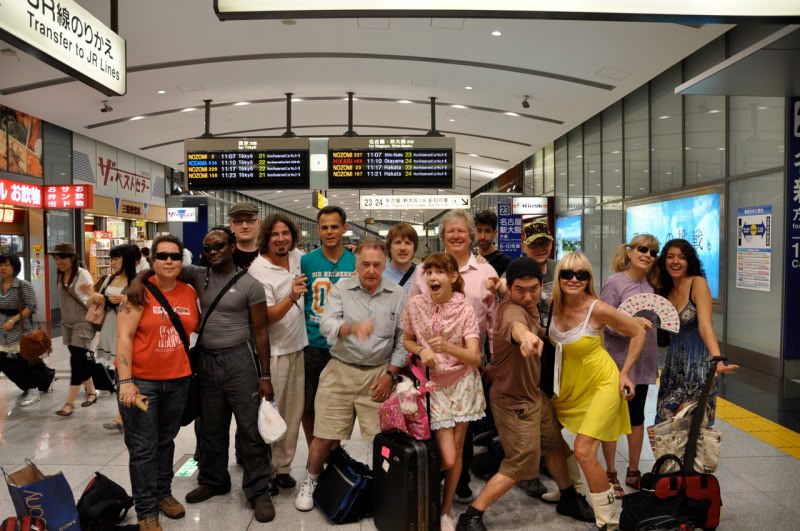 our touring group photo. 15 total. right before we got on the Bullet Train to Osaka.
Leiah and KG!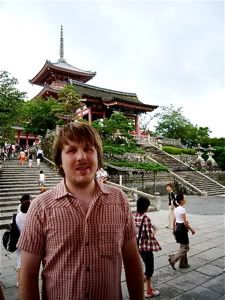 temple in Kyoto. Feudal era mania.
right after the 14 hour plane flight. sleeping sitting up.
it was unbelievably humid, as if you could cut through it with a knife. the Japanese had more smiles than I've ever seen in my life. and now I am trying to do it too:)
that's it.
:)-r KG!