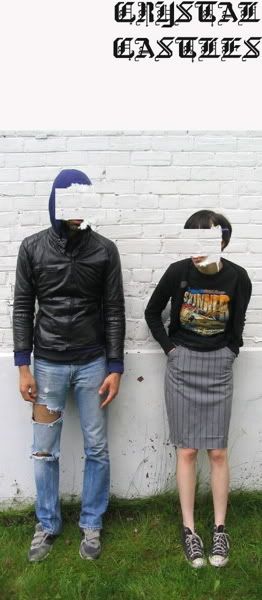 photo by Stuart Pillinger
So, when I saw
CRYSTAL CASTLES
weeks ago at Studio B I felt very comfortable. I missed seeing
ADULT.
there earlier this year due to crunch-time recording:( Anyway, Crystal Castles had stage presence due to their singer (alice?) doing NON-STOP jumping/jogging. The syllables were spaced in a way which allows her to move her body while shouting. at this show it was a 3-piece with a live drummer. so he was there along with singer, and hunched sequencer/programmer dude (ethan?). the singer had on a "T-Ball" childrens shirt, along with stretch jeans, but MORE important was the strobe-light! I believe it was the Bangers spinning. I didn't study the DJ's hard enough but dancing when that shit dropped was really fun. there was a moment of loud disonance that I remember. so I had a great night. special even. I was with my friend
KELLY HERESY
. in '05 we put together a
HONG KONG COUNTERFEIT
and
THE MR MOVE
show. He's got some europian dates! sick bra.
Anyway, here is youtube footage from the studio B may 25th show!
CRYSTAL CASTLES LIVE w/strobe!
so...more up-to-date info about artists, and KID GINSENG will be coming soon!
:)-r KG!
RANDOM:
KELLY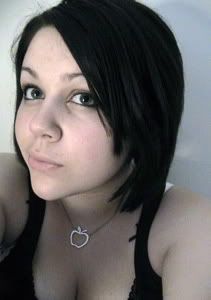 X0 !ALL-MINE! 0X