Yo bloggers,
I went to the Museum of Modern Art in manhatten last wednesday and saw the HUGE 15-20? ft. sculptures by Richard Serra, an american artist. the exhibit was displaying work from the 1960's to present, 40 years. one can walk around inside these huge pieces, and to me, the slant of the sculpture can upset one's balance slightly, plus again they are MASSIVE!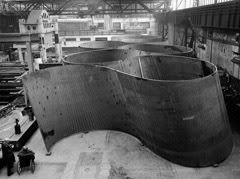 Check out the MOMA page for him and take the internet tour for yourself:) you can see a youtube video of them setting it up in the garden with a crane:) ch-check it!
Richard Serra at MOMA
here is a little flyer for a show I just played last sat. june 2nd.
DUTCH TRAIN: LA LA LAND, DEN HAAG, EXPRESSSSSSS!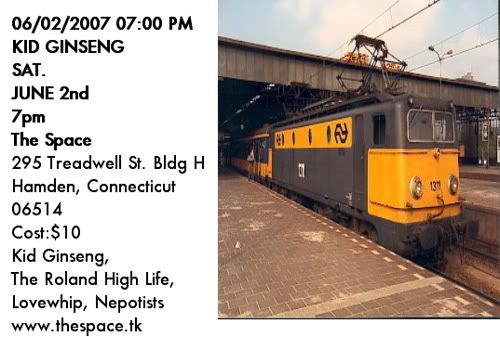 the "dance kids" were slamming!!!
RANDOM:
what happend to the MASS. electronic duo, HNATIW? they have taken a long break and are apparently playing shows again:) I met tim and eric in northhampton mass, in '02. later on I traded shows with them a few times. they are fucking great! their myspace has been deleted but their website is up:
WWW.HNATIW.NET
you can even see footage of one of their performances here:
LIVE!
hands rocking the sequencers!
that's it for now, I'll keep you posted on shows and colabs!
-r KG!