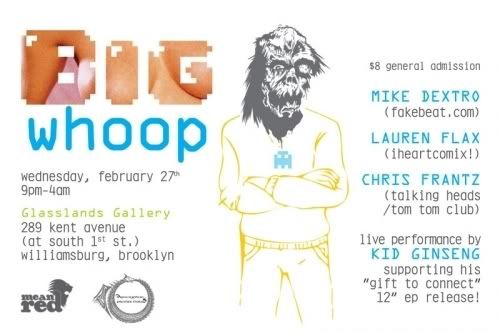 live Kid Ginseng show with DJ sets from
Lauren Flax
, Chris Frantz, and buddy,
Mike Dextro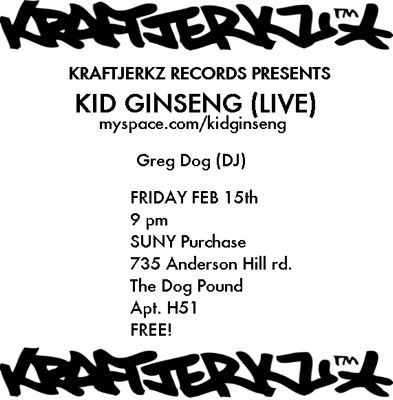 SUNY Purchase art school DIY party (OFF THA CHAIN!) sorry, sadly nobody took pictures. it was just packed to the walls with drunken college kids dancing to KG and Greg Dog's DJ set w/ electro/miami bass/dirty south/dubstep. a great time with great memories:)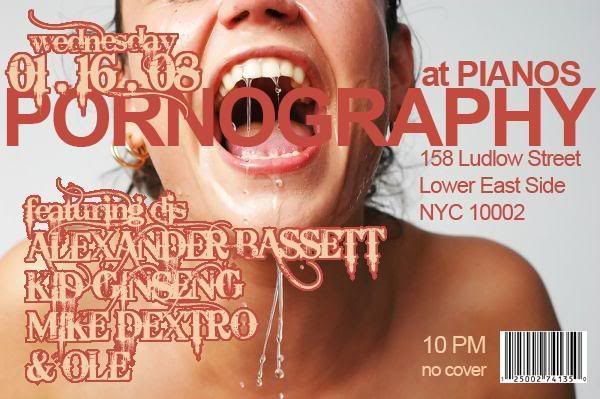 Pianos party including Chicago's
Alexander Bassett
and New York's
Ole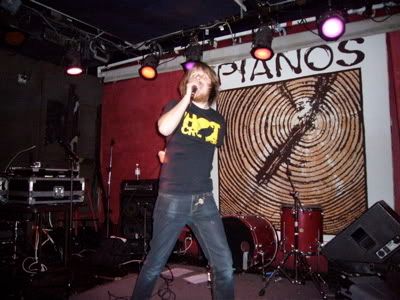 KG rocking:)
thanks folks. next blog= KG performing in Belgium 5/14/08
best,
:)-r KG!